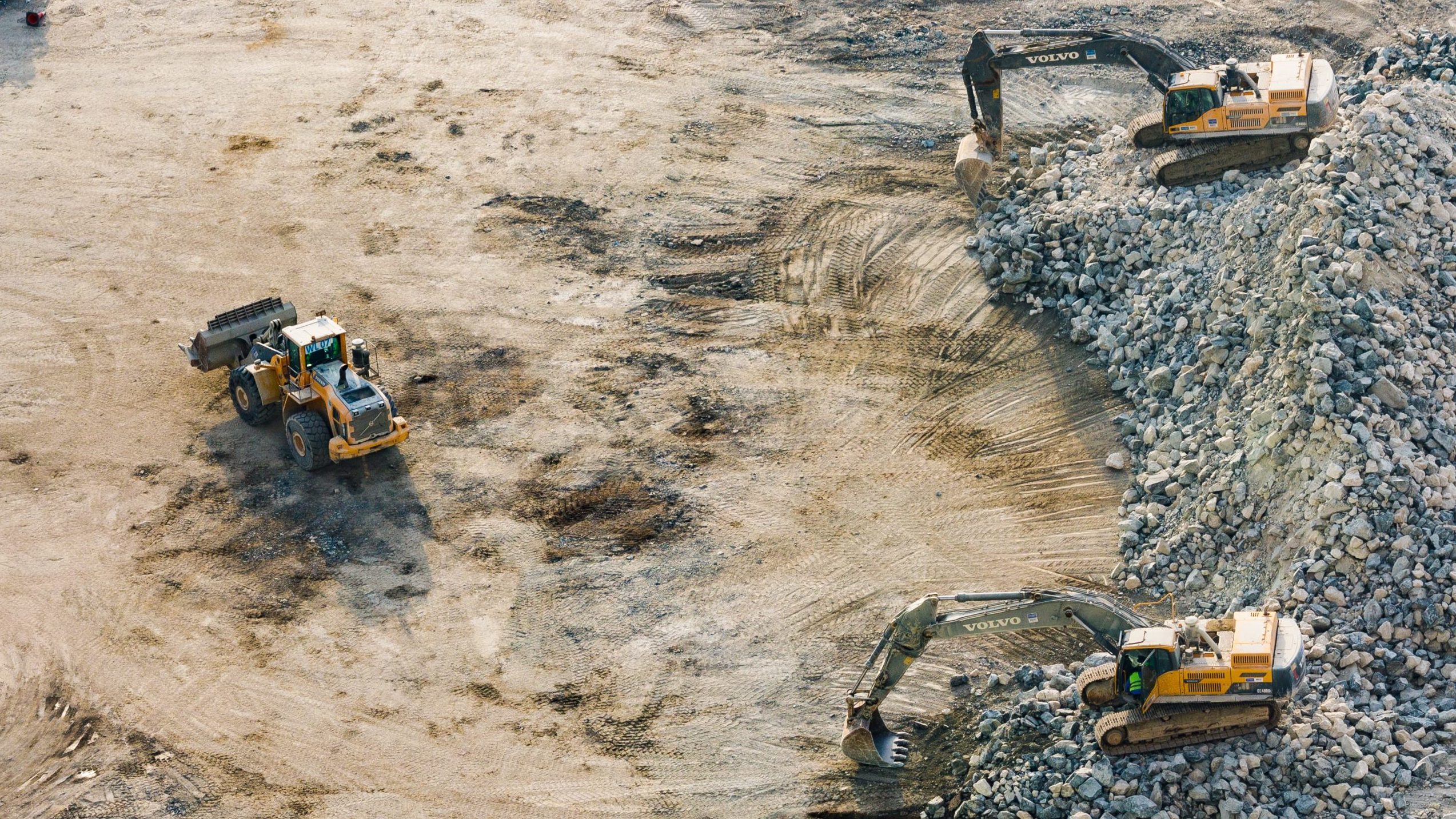 Measurement of Mining sites and quarries with a photo or LiDAR system from the air
The measurementof mining sites and quarry inspection with a drone supplements the classic terrestrial recording methods and allows an efficient data acquisition of large areas or inaccessible objects.
Areas of application:
Landfills

Quarries

Gravel and Excavation pits,

Facade Plans

Crevice Protocols

Building Models

Roofscape

Rock Protection
Applications:
Digital Terrain Models

Countour Maps

Foundation Plans

Orthophotos

Volume Determinations

Architectural Survey

Surface models of rock walls and slopes for planning safety measures
We also train drone pilots for this segment.
The training series for this segment started in 2021.
If you would like to get the next course dates, please click here:
Why Drone Lions take drones to the next level
A digital company
You can book and request all our services online. In case you need our assistance on the phone, please call us in the evenings.
Forward thinking
We are working hard and focused. Being prepared for your needs is our most important asset.
Problem solvers
Trying to serve and provide a high-quality service is our mission. If problems occur we are well prepared to solve them.
Customer support
If you need assistance in planning your events or just getting the right permits, we are there to support you.
Become a professional in surveying and photogrammetry
Do you already have a certificate of knowledge (drone pilots licence)? Then do not wait any longer and let us start your training as an expert in the surveying and photogrammetry for your region. In our practical course based on a real customer project, we will show you what you need to consider during the flight. In addition, in our online training courses, you will learn everything you need to know about mission preparation and follow-up as a professional drone pilot.