Become A Certified Pilot
With Europe's Leading Experts in Unmaned Aviation Coaching
droneLIONS | Advanced Professional UAV Pilot Certification & Mentoring Since 2009
Why droneLIONS take drone pilots to the next level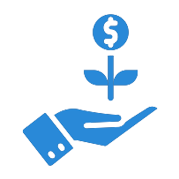 We enable your Drone business
We train you in flight techniques and business development. Our goal is to help you become a sought-after expert that can generate demand and grow your company.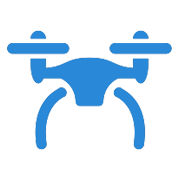 Participate in a $22B per annum sector
The Drone Market will grow to 42.8 billion USD by 2025. From generating 22.5 billion USD in 2020 it will likely grow at a 13.8% per annum for the next 5 years. The sector is rich with opportunities.
Learn how to unlock the potential of your market
Let our experts guide you with proven industry methods in creating the business blueprint you will need to rapidly grow your company. We provide you with the tools, templates and network access.
Which satisfied clients selected droneLIONS


A Holistic Approach To Drones & Business
Hand-holding From UAV Flight Mastery To Earning Money In The Drone Industry
Start your Journey to become a UAV Pro: take droneLIONS Theory Exam from 139 EUR
With us anyone can take the theory test and obtain the Practical Certificate of Competence.

The drone workshop with theory and practice was a lot of fun. With Nico, I had a very competent person by my side and in practice I felt safe and in good hands because it is not that easy. Therefore, the course is always recommended.
David L.
Get Started!
Join our Certification Program and become a Certified Pilot
ONLINE
A2 EU pilot license preparation and examination
Duration: approx. 8 hours

Target Group: Drone owners with an A1/A3 certificate and good practical flying skills who want to gain their freedom of flying in the A2 sub-category

Online A2 theory exam – 32 questions (worth 139€)

3 Webinars with live-support on all exam topics: Meteorology, Flight Performance and Ground-Risk Mitigation (value 297€)

Interactive eLearning and quiz (worth 97€)

The exam is passed if at least 75% has been achieved

3 months membership in the droneLIONS Academy
FLY SAFELY
with the practical certificate of proficiency
Duration: 1 day – 15 participants

Target group: Drone pilots with some practical skills who want to gain their freedom of flying in the open category (A1/A2/A3)

All elements from left column (value 297 €) and…

LIVE Mentoring for A1 / A3 exam at the LBA via Remote Session (Value 99 €)

Remote flight practice training 2x30min (value 198 €)

Remote witness test of practical exam following AMC.030 skill test (value 297 €)

Course Book with with all relevant content for the theory and practice test (value 29€)

30 minutes one-on-one interview with the coach

6 months membership in the droneLIONS Academy
FULL PACKAGE
Intensive exam preparation for beginners
Duration: 2 days – 10 participants

Target group: Interested parties who have hardly any prior knowledge of application, flight operations and navigation and want to fly professionally or commercially

All elements from left column (value 397€) and…

Individual practical course with preparation and examination in your region (value 397€)

No own drone and no preparation required

Liability insurance included for the course

1-Year membership in the droneLIONS Academy
You need this for the online-test according to EU 2019/947 by nicopter GmbH (010Z) as the operating site of the recognized body DE.PStF.010
– Valid identity card or passport (original included)
– Permission from legal guardians if the age at the time of the examination is between 16-18 years
– Passed A1/A3 exam to take the A2 exam
– Declaration of practical flying skills and handling of abnormal situations with an UAV
By the way: If you don´t have drone, you can borrow one from us for the practical part
Why Become An Expert Drone Operator
Get an early start in one of the fastest developing industries today.
Business Value on the Rise: The appreciation and need for drone technologies is consistently growing, as are their benefits for a ever-increasing number of key verticals and sectors. Business leaders are recognizing the benefits of UAVs and related applications for their ubiquitous nature, capabilities, content, and efficiency.
Its no surprise that user needs shift continously as a result of the innovative mindsets that identify new areas of engagement and demand. Consequently, support requirements for third-party providers is rising as organizations look for capable partners possessing a wider range of solutions, from certified drone pilots to data analytics, IT expertise, software, and cybersecurity skills.
Drone Lions certification programs and mentoring plans aim to help UAV enthusiasts, aspiring pilots and professionals improve their knowledge of this fast developing sector and especially assist them in acquiring a place and building themselves a future in this exciting sector.
In which sector do you want to specialize?
Our Pilot Certification Programs are supplemented by our Mentoring Programs. They are specifically designed to help you find your way in the UAV Sector and earn money piloting drones professionally.
Fly Safely!

Get your Safety Starter Kit Now.
For professional drone use, we have put together the most important equipment for increasing safety in Safety Starter Kits
Join the droneLIONS Academy starting from 169€ per year
From 2017 to 2020 nicopter GmbH was approved by the Federal Aviation Office (LBA) as an operating and testing facility of the recognized body DE.AST.001 UAVDACH-Services UG for the verification of the remote pilot´s license according to paragraph 21d of the Aviation Ordinance. During this time, we trained over 400 pilots for the successfully completed test.
Since January 2021 we have been offering training courses to obtain the EU certificate of competence and the EU remote pilot's certificate. As the regional office of DE.PStF.010 UAVDACH-Services UG notified by the LBA, we also take the official test for the EU remote pilot's certificate A2 according to the latest regulation (EU) 2019/947.